AIT TESOL's NEW Podcast series is here!
Updated: Feb 24, 2020
AIT podcast is the newest series from our TESOL trainers, where they will discuss topics related to TESOL/English teaching.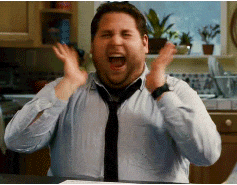 The place where TESOL teachers can share their tales from their classroom in search for discussion and solutions. Mischievous students causing problems? Your lesson plan doesn't work? Lacking activities and ideas for your class?
AIT will listen to your stories and questions, so make sure you leave a comment for us to discuss and work on a solution for you!
You can leave your story/question in the latest podcasts comment section and our trainers will chat about them in future episodes. Remember to subscribe to get notified when new podcasts are out, you may always find useful tips and answers there.
Click here to catch every episode of the AIT TESOL podcast on the AIT TESOL Youtube podcast page.
Stay tuned for the next episode!